LOFAR seems to be well represented at the
American Astronomical Society
meeting which is happening in Seattle this week. The booth has been popular thanks to a wonderful model of LOFAR station in a typical Dutch landscape.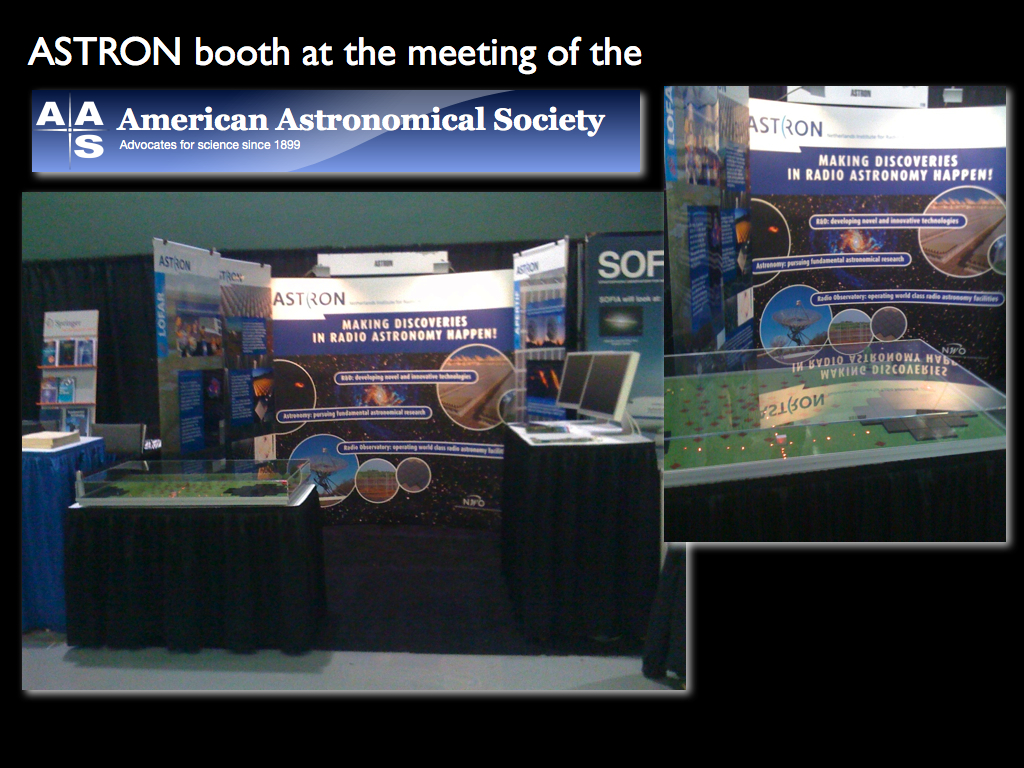 (Picture from
ASTRON image of the day for Jan 11th
)
And yesterday they made some live observations using several of the Dutch stations (and one in Germany) which you can watch in the below video.
What a wonderful demonstration of how LOFAR works. It's been getting some really positive attention on
Twitter
(search for 'LOFAR #AAS217' to see for yourself.). Well done to all involved. :)